About Core OpsGenie
Your Trusted HR Solutions Partner
Welcome to Core OpsGenie! We are a dynamic HR solutions firm founded in August 2022, with a vision to revolutionize how small and medium-sized businesses tackle their HR challenges. As the CEO and Founder, I am proud to lead a team of experts who are committed to delivering innovative and tailored solutions to meet the unique needs of our clients.
Our mission at Core OpsGenie is to provide outstanding strategic HR solutions that empower businesses to unleash their workforce's full potential. Through the integration of data-driven insights, cutting-edge technology, and a deep comprehension of human resources, we are dedicated to optimizing organizational efficiency, cultivating employee engagement, and steering long-term success.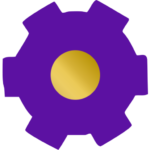 Uncertain about your requirements?
Allow us to perform an HR Assessment, identifying gaps and priorities to assist you better.
Latest News
More Articles From
Our Resource
About Us